An over-enthusiastic herding dog that needs some serious energy drain-out deserves to play with the best toy for herding dogs. 
Channelizing the energy of herding dogs into the right direction is extremely important. By training them to herd and look after the livestock with the best toys for herding dogs, you can save a lot of money on damage and win some more in the dog contests!
Out of a number of good and bad toys available out there, it is difficult to decide which ones your dog/s will love. However, if you read along, you will find everything from physical to mental simulation toys for turning your dog into a masculine, agile, and alert herding dog.
Wait no more and check out the toys which are curated for your dog! We have combined everything you need to know about herding dog training and toys' reviews to suggest you nothing but the best.
5 Best Toys for Herding Dogs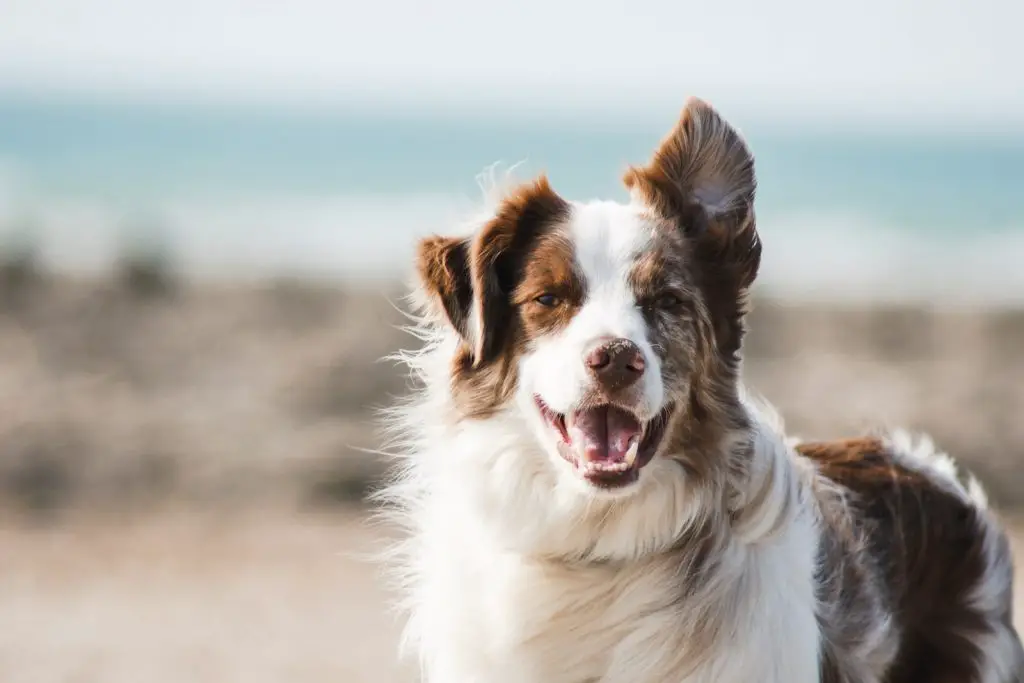 5 Best Toys for Herding Dogs Reviews
Jolly Pets Push-n-Play Herding Ball
Sale
Jolly Pets Push-n-Play herding ball is the ultimate toy for the dogs who love herding and pushing. The ball is made up of tough grade plastic and the 14-inch size is big enough for keeping the dogs from taking the ball into their mouths. By not getting into the mouths of the pups, the ball lets them exercise their chest, nose, and paws for pushing and herding.
In this way, their excessive energy can be channeled into muscle building. Plus, it is available in 3 different colors- blue, red, and purple so that you can buy your dog the color she/he likes the most. One of the most trusted toys for herding in the market with plastic hard enough for outdoor use and is guaranteed to be indestructible. For better muscle exercise, you can fill the ball with water, gravel, or sand too.
When dogs scratch the ball with teeth and nails, forming dangerously sharp ridges on the plastic which can hurt the nose of the dog. Well, you can always rub the ridges with sandpaper and let your dog play anyway because it is excellent for its athletic development.
Trixie Pet Puzzle 
The pet puzzle by Trixie is another highly trusted toy for herding dogs which is incredible when it comes to helping dogs enhance their cognitive skills. It is composed of a dog dish like base and various objects on top which can be flipped. You can fill the cavities into the flip board with treats and let your dog sniff and find their treats.
This game is specially designed for inquisitive and curious pups who want mental simulation along with physical simulation too. So, you can build a better bond with your dogs by letting them play with this Level 2 strategy game by Trixie. Through different opening indentations, dogs develop various techniques of how different objects work and discover treats as rewards.
The cones, sliders, and hinged lids, all of them cannot be knocked-off and have to be opened in the right manner, teaching dog some patience. The flip board comes with a manual with better strategies that you can adopt for designing challenges and training your dog better.
PetSafe Premier Busy Buddy Twist N' Treat
Sale
PetSafe Busy Buddy Twist 'n Treat Dispensing Dog Toy – Small
HOLDS WIDE VARIETY OF TREATS: The two halves are adjustable to hold small treats and kibble; fill with hard, soft and smearable treats
REWARD AND CHALLENGE TOY: Twist the halves far apart to dispense a quick treat or twist closer together for a tougher challenge to keep your pet playing longer
INTERACTIVE TREAT DISPENSER: Our patented Treat Meter dispenses treats randomly while your dog plays with the toy; trim the prongs to make dry treats come out faster
EASY TO USE: The two pieces twist together to hold your dog's favorite food or treats
Petsafe's Twist'n Treat is a revolutionary dog toy which is composed of just two pieces which can be twisted to be joined together. And, together the two pieces can hold your dog's favorite treats. The grooves on the pieces dispense the treats as it plays with the toy. Make sure that when you are twisting the toy, there is enough space in between to dispense the treats from time to time.
The small size is an ideal toy for dogs under twenty pounds who can run around with the toy to have a large variety of treats you can stuff it with. Plus, you can variate in the level of difficulty by changing how tight the twist is. The adjustable openings allow you to change the level of difficulty and fill the toy with a variety of chewy, hard, soft, and smear-able treats.
The toy is small and can easily roll under the furniture and requires you to move couches and tables constantly. Moreover, filling enough food in there for feeding the dog an entire meal is a tough task.
iFetch Interactive Ball Launchers 
iFetch Interactive Ball Launcher for Dogs – Launches Mini Tennis Balls, Small,Multicolored
MINI TENNIS BALLS: Finally, a toy made for small dogs! Comes with 3 mini tennis balls (1.6-inch diameter). Use other similar sized balls too! Just try not to get them too dirty or wet – this will affect performance. Please Note: This is the small iFetch automatic ball thrower. The iFetch Too is the larger automatic ball launcher.
PHYSICAL & MENTAL: Running and fetching? Perfect. Learning to initiate fetch on their own? Priceless. Owner supervision is recommended. Tennis balls that are 1.6Inches in diameter
LAUNCH-O-MATIC: Adjust the launch distance to 10, 20 or 30 feet with the touch of a button. The perfect indoor or outdoor dog toy, invented for, and tested by, our resident fetcher, Prancer.
CUSTOMER CARE: Created, owned, and still operated by the Hamill family in Austin, Texas. Call or email us directly with any questions or issues. We specialize in happy human and canine customers.
WORRY-FREE WARRANTY: Our iFetch products are backed by a one-year warranty. Call or email us directly. We know your dog's tail will wag. We want yours to wag too.
Undoubtedly, playing fetch is one method which can help make your dog masculine and agile in a jiffy. However, playing fetch with your herding dog who is extremely enthusiastic and over-energetic can tire you off before them. So, you need to have the best-in-class iFetch Ball Launcher to do the job for you!
When your dog knows what to do with the ball when it is thrown in the air, you can turn it into a solo sport for your dog with this ball launcher. Under your supervision, your dog can not only play fetch with the balls, but it can also learn to reload the machine with balls and play again. This is undoubtedly the best combination of mental and physical simulation that you want.
The ball launches has a ball storage compartment at the bottom so that you don't end up losing them. Please beware that the iFetch balls, once misplaced, are too expensive to replace and the regular sized balls don't work in the thrower.
Outward Hound Hide-A-Squirrel Plush Squeaking Toy
Sale
Outward Hound Hide A Squirrel Plush Dog Toy Puzzle, XL
HIDE & SQUEAK FUN: The Hide A Squirrel dog puzzle is an easy way to get your furry friends engaged for hours of fun! Just fill the tree trunk with 6 stuffed squeaky squirrels, toss it, and let your dog's natural hunting instincts kick in!
2-IN-1 INTERACTIVE PLAY: Toss the squirrel-filled trunk, place it on the ground, or take the squeaky plush toys out and launch them for a game of fetch your dog is sure to love!
CHALLENGING & IRRESISTIBLE: Keep boredom at bay and your curious canine mentally-stimulated while feeding their natural instincts to hunt with plush squeaky squirrels they won't be able to resist!
GENTLE ON THE TEETH AND GUMS: The stuffed plush texture of the Hide A Squirrel dog toy is easy on the teeth making it a great choice for both puppies and adult dogs alike.
PLAY IT SAFE: No toy is indestructible. Do not leave toys with unsupervised pets. Remove and replace toy if damaged.
Hide-A-Squirrel Puzzle is a highly interactive game for your dig which can help channel its energy into the right direction and enhance the cognitive intelligence. Plus, your dog will love the squeaky squirrels!
It is the softest set of plush squeaky toys for your dogs out there which enables you to hide the squirrels in the beautiful cave and letting your dog find its favorite squeaky to from it. It helps them become better at problem-solving skills and build focus. Moreover, you can get this fun, interactive, and playful toy in 4 sizes according to your pup's age.
With this toy, not just the squirrels, you can fill the stump with other squeaky toys and let your dog figure out how to look them up. One thing to look out for is that the log plastic isn't of great quality and gets shredded easily, enticing the dogs to chew on it more, which is unhealthy.
What Is a Herding Dog?
A dog who is trained to herd livestock in farms such as sheep, cattle, and chickens is a herding dog. Herding Dog belongs to a naturally predatory species of dogs which is trained since a pup to convert the predatory instincts into herding abilities. Masculinity, agility, and athletic intelligence are some criteria which are used to decide whether a dog is a good herding dog or not.
Herding dogs are known to evolve into K-9 dogs which are used by police for search and rescue operations. This is only possible because of continuous training, simulation games, and activities which are specially designed to keep the dogs at the top of their wits, fast, and strong. The farmers have to pay a lot of attention to these dogs since they are pups.
The herding dogs also have highly evolved senses and can sense any intrusion in their territory effectively, making them perfect for farms. Plus, grounds, where they can run and exercise, are the only places they can be raised.
What Are the Different Breeds of Herding Dogs?
The most agile and robust species amongst the dogs such as German Shepherds, Belgian Sheepdog, Belgian Malinois, Australian Shepherds, Shetland Sheepdog, Dutch Shepherd, Huntaway, Collie, and the Border Collie are herding dogs. They are trained from the very beginning and are have a bite force stronger than any other species of dogs known to mankind.
Why Herding Dogs Need to Exercise and Play with Toys?
Herding dogs have to be quick and robust when keeping the livestock together in the barn and to protect them against predators in the fields. Therefore, continuous training, exercise, and simulation is required with toys made especially for them to keep them on their toes and robust.
Moreover, the species are born initially with predator tendencies. Therefore, it is important to keep them trained for proper behavior and preventing them from growing rogue.
Speaking of how the toys designed for herding dogs improve their behavior, they are interactive, require focus, and teaches them how they can live in a pastoral environment. Here are the skills that they learn through toys:
Being patient and taking turns
Learning impulse control and staying focused
Being responsive and attentive to the dog owner
Showing dedication to complete a task through search and find
Ability to bring the dog owner valuable items through retrieving
What Are Some Good Toys for Herding Dogs?
There are various types of toys which can be used to train herding dogs. The mental and physical simulation toys, strength building toys, and the ones to make their senses more profound. Here are a few:
Through the herding balls which the pups cannot take in their mouth, they learn to exercise their chests, paws, and noses to push them around.
Puzzle toys such as hide and seek, and treasure hunts are great for expanding your dog's cognitive intelligence and searching skills.
Treat toys are for dispensing treats once a dog solves a puzzle or figures out how treat dispensing works. Such toys make your dog more agile and quick.
They give your dogs a way to not only channelize their energy but also to learn herding behavior by chasing and nipping moving objects by throwing balls in different directions.
They are perfect for exercising the jaws and gums of the dog and make their bite stronger.
What Are the Benefits of Giving Toys to Herding Dogs?
We know you love that your dog is a powerhouse of energy and you never want that to change. However, by letting them play with the best toys for herding dogs out there, you will enable them to expand their abilities and channelize their energies so that it doesn't harm you or your dog in any way. Here are some more benefits of herding dogs you didn't know:
Bored dogs might get bored and become naughty when left on their own with nothing to do. But, by giving them squeaky toys or herding balls to play with, you can control unnecessary barking.
By giving the dogs toys to chew upon when they are teething, you can save your shoes and other household stuff from the destructive teeth of your canine.
Channel your dog's energy into the right direction with toys so that it doesn't end up digging your entire backyard.
The toys not only are a way to channel the dogs' energy, but they also help dogs deepen their cognitive skills through puzzles and games.
Again, bored dogs often run after cars, bikes, and runners mindlessly if not given proper training. Therefore, through toys, you can teach them how to behave and be calm.
How to Pick the Best Toys for Herding Dogs?
When you have a variety of options to choose from, it becomes difficult to understand which one is going to help your dog the best. So, here are some pointers which you should consider before buying the best toys for herding dogs:
According to the type of simulation you want to train your dog in, you can choose from amongst physical and mental stimulation toys. For instance, select puzzles for developing cognitive abilities and ball dispensers enhancing athletic skills.
The toys can be differentiated according to the size and the breed you are buying for. The ones for pups are smaller and softer as compared with the ones for grown-up herding dogs.
The toys such as treat dispensers, herding balls, and ball launchers should be built with care for safety or else they can harm your canines.
The quality of plastic and rubber used should be durable and non-toxic for the safety of your dogs.
The quality of material used should be durable and strong enough to last. Make sure you keep in mind the bite force of your dog before making a purchase.
You don't want to end up spending a fortune into a product which your dog will only play with for a few days or which provides no long-term functionality whatsoever. Therefore, you should buy one which is reasonably priced.
Coming back to the very purpose of the article, fetching, though a great exercise, cannot help your herding dog to develop cognitive and physical strengths alone. Therefore, here is our guide for the top 5 toys for herding dogs which will help in their overall development.
Buy the Best Toys for Herding Dogs They Love to Learn With
So, the clear winner in the buying guide is the Jolly Pets Push-n-Play Herding ball. Well, it is cost-effective, trusted, versatile in colors and sizes, and, to top it all, dogs love it! The herding ball is one toy which satisfies all the herding and nipping needs of your dog.
Apart from the herding ball, puzzles such as flip boards, treat dispensers, and hide-a-squeak is great for the curious pups.
At times, the dogs who are meant to run free get bored in a social setting. Therefore, it is essential to find the right toys for them which not only take away their boredom but also promote their cognitive and physical development.