Every dog owner who wishes to maintain a luscious lawn goes through the same troubles. And all your troubles end here with the best artificial turf for dogs.
Are you tired of filling in the pits that you dog keeps on digging for no reason? Or having a lush green lawn still seems like a distant dream? Well, you are not alone. 
Yes, you can have the dog and maintain a lawn too with the ever-so-easy to keep up artificial turf. The ensemble of synthetic grass is perfect for lawns in your backyard or front yard, which ever serves as a play area for your mighty pal.
In this guide, we have combined the list of top 5 artificial turfs for dogs so that you can escape all the digging and nuisance, keeping the aesthetics of your house intact.
5 Best Artificial Turf for Dogs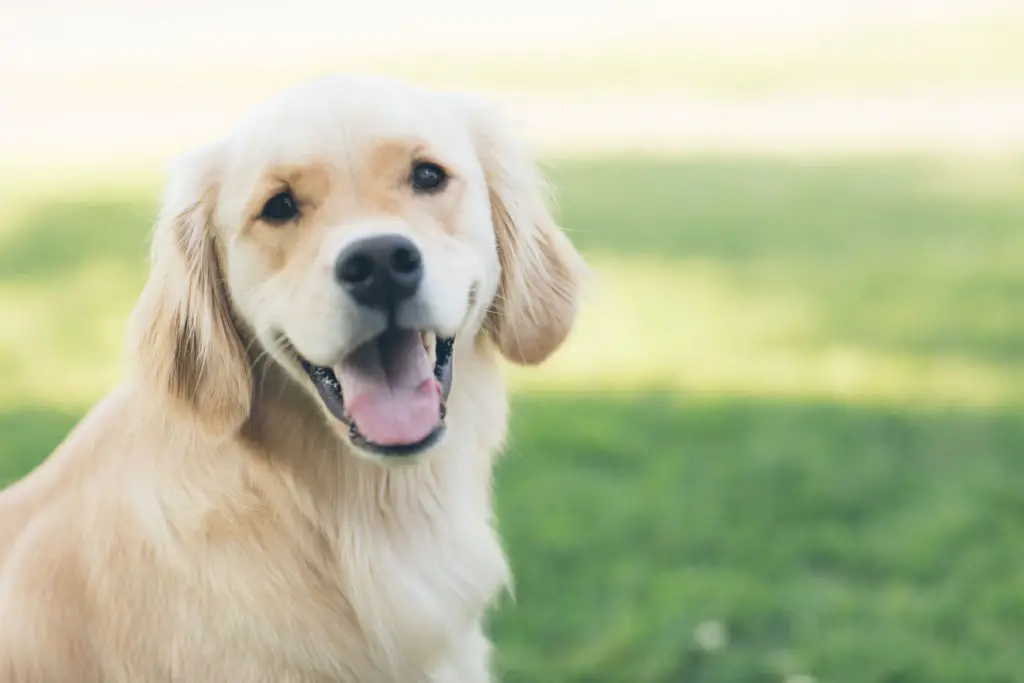 5 Best Artificial Turf for Dogs Reviews
SavvyGrow Realistic Astroturf Rug
If you are looking for a natural looking turf which will not only enhance the aesthetics of your home, but also let your dog play without the fear of ruining the grass, then SavvyGrow Artificial Grass is the best option for you. It will give you a lawn which will last all year round, is easy to clean, and will last for as many as 15-20 years.
The grass is well-textured with a combination of a variety of colors with hard-wearing and UV-resistant material, saving the color from fading away. You can place it on the indoors and the outdoors as no amount of sunlight, rain, heat, and wear and tear affects the UV, fire and corrosion resistant material. For installation, all you have to do is, cut the patch and let the non-slip rubber backing take care of the rest.
This artificial turf is made up of hard-wearing polyethylene and polypropylene material which is completely non-toxic and safe for pets and kids. Even though it is available in varying sizes but the sizes are not sufficient for making a dog accustomed to artificial turf. Though the grass doesn't wear off in the heat, it does get very hot under the sunlight and one cannot use it then. Cannot be cleaned inside as the grass pieces fall off and might clog the drainage.
MTBRO Artificial Grass Rug
MTBRO Artificial Grass for Dogs, 3ft X 5ft X 1.5in Dog Grass Pad, Outdoor Dog Pee Grass and Grass Pad for Dogs, Professional Fake Grass for Patio.
SOFT & DURABLE: MTBRO artificial grass is a comfortable and soft dog toilet grass with high-quality and extremely durable lifetime.
PET POTTY TRAINING: It is ideal for apartment dwelling, busy schedules, and avoidance of early-day, late-night, or bad-weather dog-walks. Pet potty is very convenient for training dogs, it can keep your pet comfortable. No mess, no pet incidents.
EASY TO CLEAN: The grass mat coated durable rubber backing with drainage holes to help clear water and wee away quickly. It is easy to tidy away, washing with soap water or an enzyme cleaner, and watering hose will freshen up any urine smells.
COST-EFFECTIVE: Washable artificial grass mats are more cost-effective. It is sturdy and completely machine-washable. The best choice for pet parents, no longer need to deal with the mess of disposable supplies all day!
MULTI-FUNCTION USAGE: the artificial grass mat suit for pet potty training, backyard, front yard, play areas, garden, patio, deck, terrace, boat, balcony, apartment. Perfect for times when you are late coming home to let the dog out, or unable to let your pet outside due to illness or bad weather.
MTBRO Artificial Grass is probably the most versatile in terms of utility as you can install it in the backyard, front yard, play areas, garden, patio, by the swimming pool, road verge, balcony, roof, and even as door mats and decorations. It is made up of incredible quality material which is anti-UV rays and doesn't age and fade with the exposure to sunlight. Plus, it comes with a guarantee of non-toxic and pleasant smelling material.
The color of the anti-aging and anti-UV material which is used in making this turf is likely to last you for as many as 15-20 years with ease. You can install this versatile grass patch anywhere inside and outside your house without worrying about sunlight, rain, or dog's urine and poo ruining it. The extraordinary rubber patch is well-designed to stay on the ground and has superb drainage holes which drain all the dog pee and stale water away. 
While this artificial grass rates highly, it has some drawbacks. The holes and drainage are not enough to keep the patch clean, it needs air to dry, making the installation in apartments difficult. Furthermore it is too expensive for every square inch and can have two different pieces of same grass patch with different colors.
Premium Pet Dog Potty Pee Turf Grass
Downtown Pet Supply Dog Grass Pad with Tray, 20 x 25 w/Drawer – Outdoor and Indoor Potty System for Dogs with Replaceable Synthetic Grass Pee Turf – Portable and Waterproof Turf Dog Potty
Grass Pad for Dogs: Our conveniently light outdoor and indoor dog potty features life-like soft, green grass, ensuring dogs instinctively use it for their business
Protects Your Floors: This potty trainer system features synthetic pet grass and a dog pee pad holder with a drawer that protects your flooring from stains and unpleasant odor
Versatile Use: Whether it's used as a patio, balcony, yard, or porch potty for dogs or as an indoor pet potty grass solution, our dog relief station seamlessly integrates into any space
Easy to Clean and Maintain: Our washable dog potty grass is treated with odor control and designed for easy cleaning, keeping your home fresh while providing hassle-free maintenance for pet owners
Dog Housebreaking Supplies: We suggest regular use of odor-eliminating cleaning solutions for the grass pee pad and replacing it every 3-5 months to continue maintaining freshness
The ultimate and one of the best artificial turfs for dogs, the Synthetic Grass Patch is designed with care to act as the perfect spot where you dog can do its business. All you have to do is, place the pee turf in the desired part of the house, whether indoors or outdoors, and let your dog feel the soft grass. It will take your dog little time to get accustomed to the patch which is a breeze to clean with the drawer underneath.
It is a portable turf with a pee collecting tray at the bottom, letting you move the patch outside when required and bring it back in at nights. Once your dog has done its business on the grass, simply run some water through the turf and clean the tray underneath. There is a series of gridded tunnels under the turf which direct the pee right into the tray so that nothing spills out.
There is no installation process involved in using the pee turf as it is like a portable doormat which can be placed anywhere. This artificial turf basically serves as a pee pad with a poor-quality turf on top which lacks holes, making it difficult for the pee to reach the drains. You need to rinse the pee pad right away else it is difficult to get rid of the smell.
PETMAKER Puppy Potty Trainer Artificial Grass
Sale
Artificial Grass Puppy Pee Pad for Dogs and Small Pets – 20×25 Reusable 3-Layer Training Potty Pad with Tray- Dog Litter Boxes – Dog Housebreaking Supplies by PETMAKER
DOG GRASS PAD WITH TRAY – This artificial turf dog pee pad provides a sanitary place for your pet to relieve themselves inside or on your balcony or patio. It's a reusable alternative to disposable dog training pads for small to medium-sized pets.
EASY PUPPY TRAINING – Potty training your new best friend just got easier, with a Dog Training Floor Protection Tray, even if you live in an apartment or work long hours. This dog grass pad helps avoid accidents while enforcing your pup's training that they should go potty on grass.
THREE-LAYER SYSTEM – The artificial pet grass pee pad sits on top of a secure plastic drainage insert that allows liquid to empty into the durable collection puppy pad holder to avoid messes and spills.
EASY CLEAN-UP – Cleaning this reusable grass pad for dogs is quick and easy. Rinse the three layers of the dog potty tray with soapy water and clean-up is complete.
PRODUCT DETAILS – Materials: Synthetic Plastic (Grass Mat) and Hard Plastic (Tray and Insert). Dimensions: (L) 25" x (W) 20" x (H) 1.25". Color: Green and Black.
While it is difficult for apartment dwellers to install a fake grass patch which is large and requires to be hanged for drying, PETMAKER Puppy Potty Trainer is the solution you need. It is designed with an unique 3-layer system- the first layer of which is an anti-microbial turf which is cunningly designed with holes for proper drainage. The second one is a plastic insert that locks-in the odor and the collection tray collects it all.
The top grass turf layer is absolutely safe for pets as it is anti-microbial and non-toxic. The detachable grid tray has carefully designed holes for proper draining of the pee into the tray. The tray is designed with strong and durable material which can handle the weight of all dogs.
With this artificial turf, all you need to do is, rinse the three layers with soap and water solution and let it dry in the balcony or patio. Simply place the pee pad anywhere inside or outside the house to let your dog play and run around. The problem of smell arises with the apartments with that have no outdoor space such as balcony or patio. It cannot be cleaned inside because washing it inside the house makes the house smell gross.
Fresh Patch Disposable Dog Potty with Real Grass
Though the plastic pee pads and artificial turfs made up of different kinds of plastic use non-toxic plastic, they are not completely eco-friendly. And for the ones looking for a completely eco-friendly solution, Fresh Patch Disposable Dog Potty with Real Grass is one product funded by Shark Tank to solve the troubles of people with dogs. It has real grass and the box is made up of natural soft wood, making it disposable and more absorbent.
With this grass pad, dogs can pee and poo on the natural, hydroponically grown grass patch and since the grass is natural, they don't require much of training to use this. Plus, the grass itself will last long, remains fresh, and is lightweight. Furthermore, it can be installed on patios, balconies, or indoors for all dogs up to 25 lbs. and for larger dogs, you can buy two Fresh Patches and join them.
Since you will be using this grass pad for training from the beginning, it will save dogs from confusion and you from accidents in future. Even though its ideal for home use, its too overpriced for a disposable pee pad which will have to be replaced after a month.
What Is an Artificial Turf for Dogs?
Artificial turf for dogs or artificial grass is the ultimate landscaping option for your house with pets, especially dogs because it is made up of synthetic material which is durable, low-maintenance, and, most importantly, your dog cannot ruin it like natural grass.
Essentially, artificial turf is an ensemble of synthetic fibers which are made to look like luscious grass. It is generally used in sports arenas and other such indoor spaces where it is not possible to grow real grass. Plus, the regions which experience a very hot climate can use them to have a lawn which is not possible otherwise.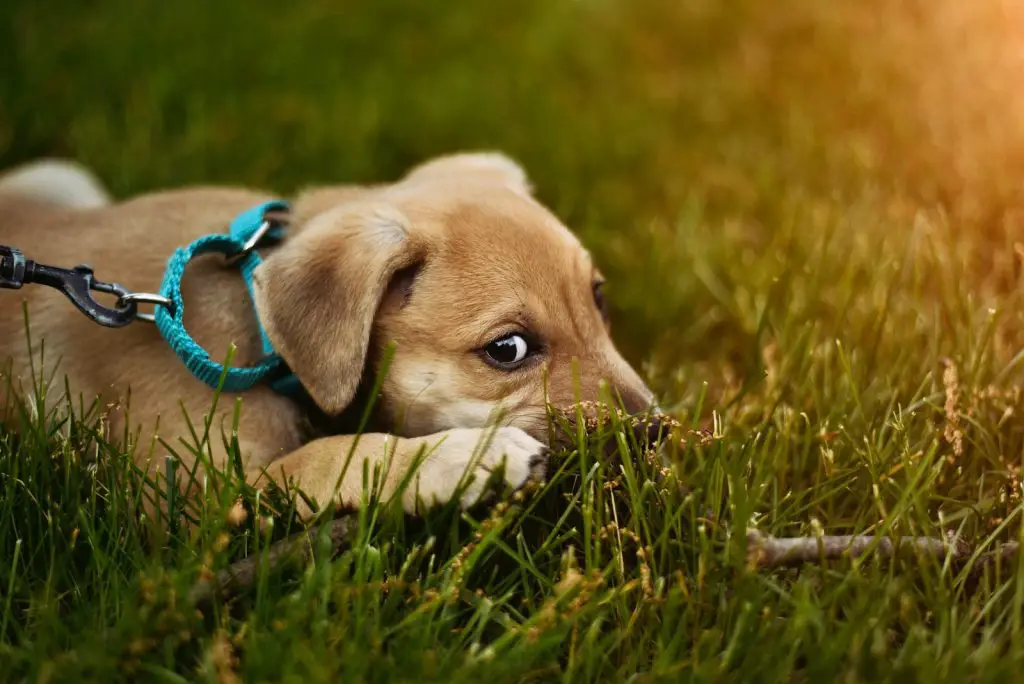 What Are the Benefits of an Artificial Turf for Dogs?
Dogs are hyperactive creatures. If yours isn't, we congratulate you for the exception. However, no matter how much you love the little bundle of joy your dog is, it can destroy your beloved lawn patch by patch. However, here's how artificial turf is your savior:
Dogs tend to poop in the grass and this poop contains high amounts of ammonia which will make your grass smelly and difficult to clean. But, when you use artificial turf, it is easier to clean, doesn't get yellow, and you don't have to worry about using chemicals which can otherwise ruin a natural lawn.
Dog urine is also high in ammonia and nitrogen, which can ruin your grass by burning it to the roots. The burnt or dead spots look unpleasant and become incapable of growing anything else in future.
Natural grass attracts a whole lot of bugs, ants, and even snakes (depending on the region you live in). And these tiny creatures can bring bog trouble for your house with pets and children. Then again, with artificial grass, you can avoid them all!
Dogs are hyperactive and love to dig tunnels and pits to hide objects. So, to escape all the digging and the dirt they bring back on the carpet, transform your backyard carpet into artificial turf carpet.
How to Install an Artificial Turf for Dogs?
Installing an artificial turf will only benefit you if you get good installers to do it for you.
Remove all the existing grass and clear the area. Now, you can use a roller to flatten the ground.
Prepare the area with a vinegar and water mixture so that the bacteria build-up doesn't take place beneath the turf. Also, you can install a weed-killing membrane so that the unwanted plants do not crop up.
Now, the area is ready to place the edging. Use timber edging and place it down so that it doesn't run higher than the final grass line to let the excess water flow.
Carefully and evenly lay down the artificial turf without moving the weed membrane.
Once placed, let the artificial grass settle for a while so that it doesn't wrinkle. Then, trim the edges and join the section with adhesive. Press them for better hold.
Pin down the turf and let it sit. Now, that the grass is set, you can brush up the fibres which might have settled down due to the pressure of the rolling.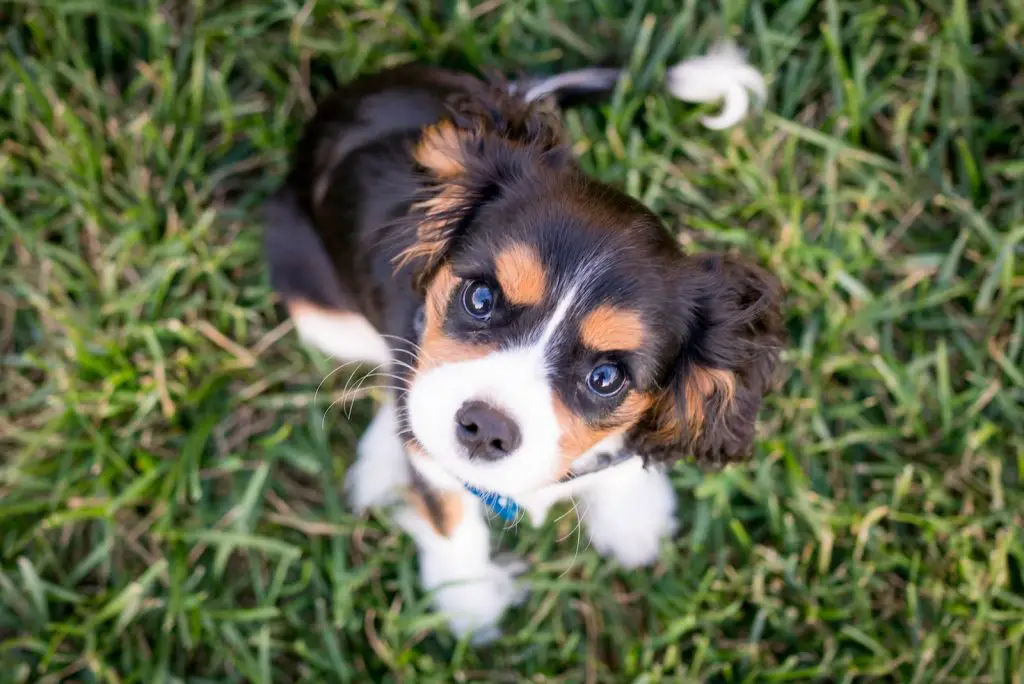 What Is the Best Way to Get Your Dog Use an Artificial Turf?
Training your dog to get accustomed to the artificial turf might require some work.
Well, the best way to train your pup here is to keep it on a leash and walk it around the turf for at least 30 minutes at a time. This exercise will make it accustomed to use the fake grass and eventually it will start using it to poop and play.
Do not forget to reward the dog with treats when he does so.
Apart from that, you can also try rubbing some dog-attractants and its own pee on the grass.
How to Remove Odor from an Artificial Turf for Dogs?
Vitamin C has a citrus smell which cuts through odor of all kinds. So, mix half parts water and vinegar and spray the solution on grass to rid it off the pee smell.
What to Look for in the Best Artificial Turf for Dogs?
Now that you know the benefits of installing artificial grass, you need to make sure that the quality you are installing is the best one possible. Here are some tips which you need to keep in mind before buying one.
Fiber used in the manufacturing is the true statement for ensuring that the turf is safe and harmless. It can be of 3 types:
Polyurethane: It makes a strong backing to keep the turf intact for longer than other materials.
Polyethylene: UV resistant and more durable than any other material.
Polypropylene: The best material which can be used in fake turf for the natural appearance and water flow.
Turf size is measured in square meters. Measure the area before buying the turf so that you don't end up buying something bigger or smaller than needed.
Use the materials which will last long and are eco-friendly.
Make sure that the fiber you opt for is fade resistant and no amount of water and sunlight can harm it.
Buy a mattress which provides ultimate odor protection.
Make sure that the material is not likely to catch fire in most volatile situations.
A hypoallergenic and anti-microbial grass patch will keep your pets and children safe.
Make sure that the artificial grass is easy to install and doesn't come-off with dog's activities.
You don't have to invest a fortune in artificial turf for your dog, so, buy one which is reasonably priced.
Your Pup Needs the Best Artificial Turf for Dogs
In brief, it is the SavvyGrow Artificial grass for dogs which make the cut of being the best artificial turf for dogs.
Well, the patch grass is absolutely perfect for installing in a spot where your dog loves to run around, is non-toxic, anti-microbial, eco-friendly, natural looking, and easy to drain and dry.
What more can one ask for an artificial turf for dogs? Well, ease of installation. But don't worry, it offers that ease too. Plus, if it is not what you want, you can always go through other alternatives.
So, now that you know what makes an artificial turf perfect for your dog, share the ones you think match up to all criteria and please your dog the most!