When it comes to a healthy lifestyle, we know what we need: regular exercise and a balanced diet. And we know all too well that lethargic feeling after several consecutive takeaways that then inspires a week of clean eating. Just like us humans, dogs need the right balance of proteins, fats, carbohydrates, minerals and vitamins to live a long and healthy life. Here are some signs to look out for to know if your dog is not getting all the nutrients they need.
Signs and Symptoms of Nutrient Deficiency
It's a good idea to make sure you know what vitamins and nutrients your dog should be getting. There are many signs to look out for that can tell you that your pet is not getting adequate amounts of nutrients. The main signs include:
Changes in coat and skin – Dogs need the right combination of vitamins and minerals to keep their coat and their skin looking and feeling healthy. Hair loss, ulcers, and cracked skin – especially on foot pads – can be a sign of not enough zinc. Nutrient deficiency can make dogs more susceptible to skin infections. 
Fatigue and low energy – There are several vitamin and mineral deficiencies that can be attributed to fatigue and a lack of energy in your dog. Let's face it; if your dog is too tired to play fetch, there must be something wrong.  
Unusual bowl movements – Your dog's feces should be free of mucus excess, it should be malleable and chocolate brown in color, and should not contain anything unusual. Most dogs will poo between 1-5 times a day depending on the breed and size of the dog. Any bowel movements that are considerably higher should be noted as this could suggest there is an issue with their diet.
Some other things to look out for include weight loss, excessive weight gain, bad breath, unpleasant body odor, flatulence and new allergies. There are also some medical conditions and diseases which can be influenced by nutritional deficiencies.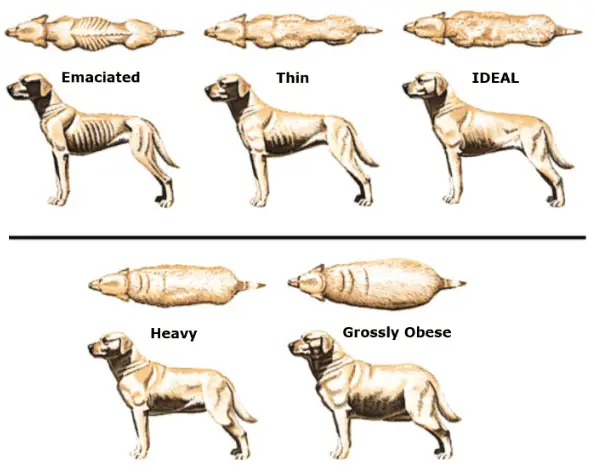 Causes Of Poor Nutrition For Your Lovely Puppies
Medical problems: The particular disorders or illnesses like bacterial overgrowth, the intestinal tumors, and even the inflammatory bowel illness might render the most diet inadequate from limiting the nutrients' absorption.
Over-feeding: The poor nutrition might be affected by the shortage of suitable nutrients and even the overfeeding. Besides, it is quite popular awareness which using a lot of calories could result in obesity. Also, the over-feeding of particular nutrients like vitamin C and other phosphorus could lead to risky imbalances.
Parasites: The knowledge of parasites to result in malnutrition might be the tapeworm. Even though various parasites like the roundworm and Giardia might even interrupt the nutrients' absorption. 
The quality of food: When the food which you are giving the furry canine friend is not enough within specific nutrients like calcium, vitamin D, and a wide range of proteins. Moreover, it could lead to a severe illness that regularly gets unexpected outcomes. 
Under-feeding: Your furry friends who are not provided enough food can not ensure the weight, particularly become poor and susceptible to illness or other sensitiveness. Besides, it might be lethargic when the caloric shortage is not guaranteed; it might result in death from hunger. 
The poor Nutrition's Diagnosis For Your Furry Friends
Diagnostics with the pet, which is facing the worst nutrition's symptoms, can begin with the physical checkout containing regular experiments like the blood count and biochemical profile. The test can assist the doctor in dealing with your situation to identify when the animal is more or less weight. Also, it can let you know how to reveal the liver's health condition. The fecal float might be employed to unwrap the availability of parasites that are living in the system, or skin samples might be tested when the skin could be affected by the malnutrition. 
When interacting with illnesses, activity degrees could be discovered. The doctor can assess the caloric intake, the nutritional stability of the food being provided. Moreover, the activity degree of a pet or schedule of onset can enhance the therapies plan for your lovely furry friend.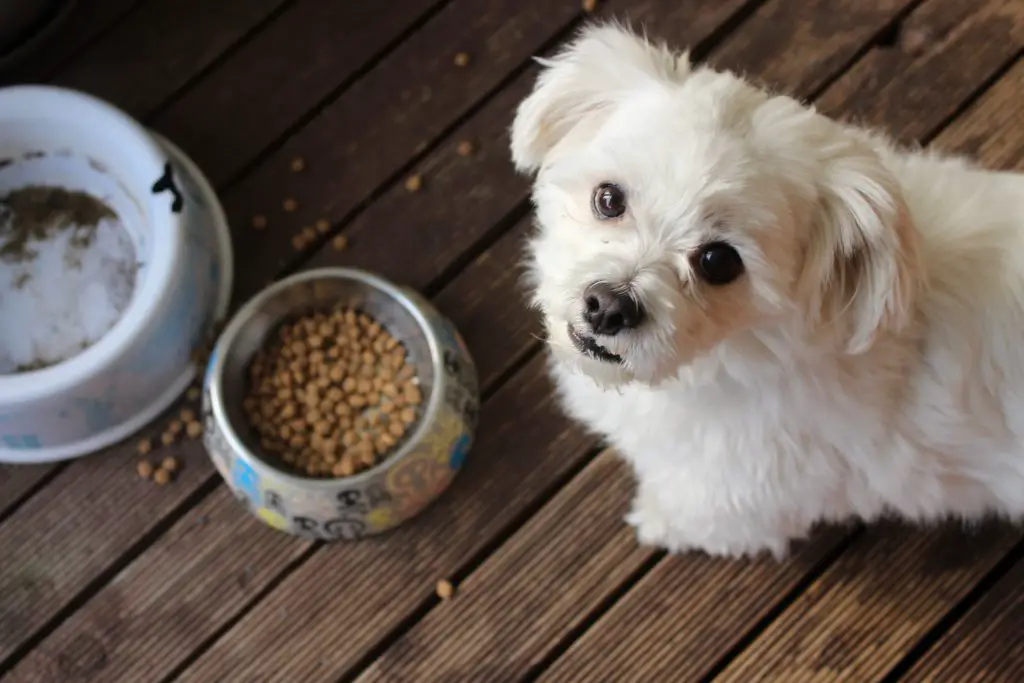 Curing for the poor nutrition for pets
Pets that are in crisis when they arrive with the doctor's office can be offered suitable therapies, consisting of the intravenous fluids, to avoid the hydration or to fix the disorders. Based on that, the therapy with the furry friend, which is obtaining improper nutrition, can be based on the underlying deficiency's cause. Pets that are afflicted by parasites can be offered some dewormers to recover the digestive function and other tumors into the digestive tract. 
Inflammatory bowel illness could be driven so far. When the medical problems could be tackled, the information from the assessment of the patient can be utilized to unwrap when the food that your dog is being provided. The diet could be suggested, and the transformations contain some steps like altering the pet and other usual food. 
Last but not least, putting more with the supportive vitamins or minerals to deal with the deficiencies which could not be driven from the easy alteration of food.  
Getting Your Pup Back to Their Best Self
It is important to identify what deficiency your pet is suffering with to ensure the treatment you select will be effective. If you dog is losing weight, it may be as simple as it's not being fed enough, in which case the solution would be as easy as feeding them more. Sometimes, it may be harder to identity, in which case speaking to your vet to discuss possible supplements or diet changes is recommended. As our pooches get older, they may need senior dog supplements to support their joints, mobility, and bodily functions, and to allow them to stay healthier and active for longer. 
As pet owners, we are responsible for keeping our dogs fit and healthy. If you think your dog's health is at risk, consider their diet and whether they are getting all the nutrients and vitamins they need. If in doubt, always speak to your vet to get professional advice.