In Canada, when the temperature drops below 40 Celsius, we welcome weather that would terrify most humans with some dogsledding fun. Okay, so the truth is, not every single Canadian owns a pack of Alaskan Huskies that'll glide them over to the nearest Tim Horton's in sub-zero weather. In my neck of the woods, right now, it's 28 below, and that doesn't even include the windchill factor. What does one do during the holidays with such frosty weather?
A few days ago, I tried my hand at dogsledding during a family outing, and honestly, I was equal parts excited and terrified. The experience was utterly surreal. So, if you're searching for something to do that edges on insane, with a generous touch of winter, you may want to put on your favorite toque (and every single item of winter clothes that you own) and venture out into this side of crazy.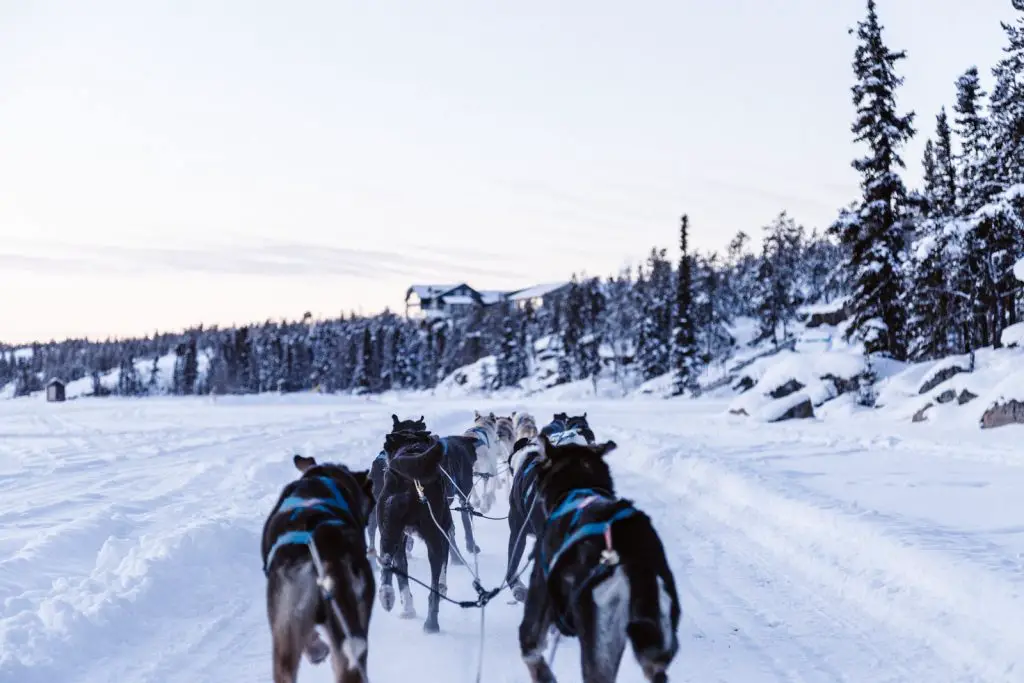 Without a doubt, this is a once-in-a-lifetime, extreme-weather experience, and you're sure to make one heck of a memory. Possibly, one that will forever be ingrained into your consciousness because of sheer terror and vast amounts of adrenaline. Forget selfies though, as the death-grip on your sled won't allow for many photo-ops.
And yet, there's nothing quite like the thrill of being pulled at speeds upwards of 20 mph, and that's on a flat surface. Downhill, on the other hand, along the edge of a ravine, through barely visible paths that have endless, low-hanging tree branches, is one of those times where you're wondering why you got into this situation and how on earth you'll be able to survive the ride.
Where's the fun in that, you may say? If you're an adrenaline junkie, you may have found your new winter sport. As you fly past snow-capped trees in the deep, untouched forest, there's a rush that comes from being in this incredible moment, one full of snow and blinding white light. Of bursts of freezing air numbing your face. Of the wild, incessant barking of dogs bred to endure even the most inhospitable conditions. In essence, you become one with nature. Comfort zone, be damned. Fireplace? Pft! What's that?
'Tis the bitter sting of whiteout conditions that separates the weak from the wild, the chihuahuas from the Alaskan Huskies. In weather that would make Santa want to bring in the reindeer for fear of frostbite, what could be better than vaulting through the deep crunch of snow with an 8-pack of fluffy canines in the pristine Canadian backcountry? For that answer, you'll need to bite the bullet and experience dogsledding firsthand.