Going camping is for many people a rite of passage – almost a way of life – and it's often something families will do together. A family camping trip can be your highlight of the year when everything goes to plan, but what makes it better is when every member of the family can come along – even your dog.
Camping is one of those times where you get to truly live in nature, feel the fresh air on your face, and really be present in the moment, and who says your dog shouldn't get to experience all those things alongside you? Bringing your dog with you the next time you go camping is the best way to experience the outdoors, and we're going to give you some reasons why.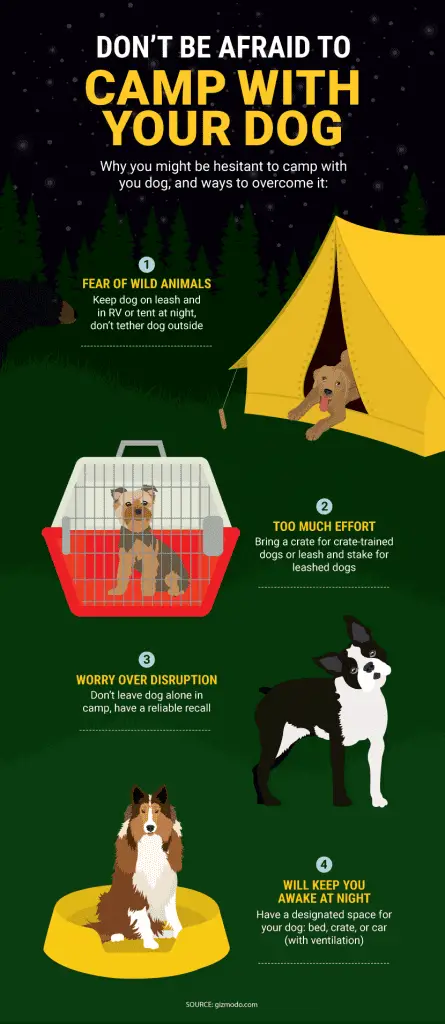 1. Better out than in
One of the worst parts about vacationing anywhere is having to leave your dog behind – whether at a kennel or with a friend. Not being able to keep an eye on your pet and make sure they're safe can cause you to worry at times when you should be enjoying yourself, and bringing your pet along will help to ease those concerns.
And being able to keep an eye on them means you'll be the first to know if anything happens to them. In kennels, you often won't know until hours after it's happened, and you'll have to spend time travelling to pick them up rather than being on hand and ready. Pet insurance covers you wherever you go, but having that peace of mind of knowing that they're safe with you is good for the heart, mind and soul.
If you are taking them with you, be sure to pack everything they'll need for a comfortable stay! While it's all about living outdoors, making sure your pet has a safe place to call home for the duration of your trip will keep their tails wagging the entire stay.
2. You can train them
Taking your dog from the indoors out is a great way to keep on top of their obedience training. While you might be sure your dog will stick close to you while you're at your favourite park, the wilderness is a whole new ball game and gives you a great opportunity to really drive home their obedience skills and see if there are any areas they need to improve in.
And the more you do it, the better they'll get! Taking them with you during hikes or general exploration of the woods and fields around you is a great way to train not only them, but also yourself. You'll improve your own stamina, and have more reasons to get up and about to show your dog exactly what the world has to offer.
All that walking will be a sure-fire way to tire them out as the day draws to a close, which will mean that you'll be able to turn in for the night knowing that your dog is comfortable and fast asleep and not disturbing any potential camping neighbours you might have. And if they do get a little spooked by any of the new noises or smells they're experiencing, be sure to give them a treat every time they don't react to assure them that all is safe!
3. Exercise
Don't give your dog too many treats, though. In the past year, 1.7 million dog owners in the UK have been told that their dog is overweight (according to a study from Direct Line). With this in mind, taking your dog out and about, walking, hiking, and running around freely is the best way to make sure they keep off the puppy fat. You want your furry friend to be as healthy and strong as possible, so that they stay fit as a fiddle well into their senior years.
And why not use it as an excuse to get out and about more yourself? Camping, hiking, and exploring is the perfect way for both you and your dog to rack up those miles and feel stronger, healthier, and happier.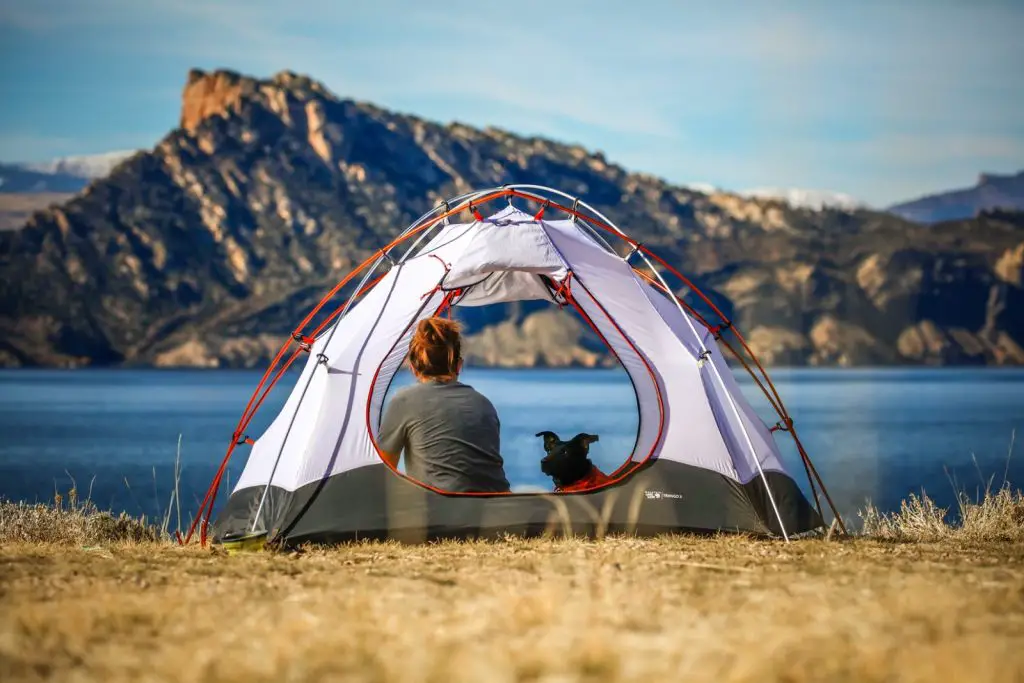 4. Companionship
Arguably the most important reason of all – it's nice to have your furry friend by your side no matter what you do. Any dog owner knows that just being around your dog makes your day better and brighter, and having a pet around that loves and trusts you is the perfect camping company to have!