Aspects to consider when choosing golden retriever dog kennels
The Golden Retriever is undoubtedly a devoted friend for your family due to all the traits this dog breed carries. Here we review golden retriever kennels, houses, and crates
On the other hand, a good owner would always want to comfort the life of his beloved friend, and purchasing a golden retriever dog kennel is one of the best options to do so.
Today's markets provide a wide range of dog kennels made of reliable and high-quality materials. However, there are many aspects necessary to take into consideration when choosing a golden retriever dog house that will satisfy all your demands as a dog's owner.
First, you need to consider the size of the dog. Similarly, not only does your choice of a kennel depend on the size of your dog but also how fluffy it is.
Secondly, the purchase should also be based on the weather conditions of the area you live in so that your golden retriever can sleep in a warm and isolated kennel.
Moreover, do not forget that the actual dog house ought to be installed a few centimeters (a bit less than an inch) above the ground.
However, when taking a measurement of your dog, consider the size of the kennel door so that the dog can freely come in and out.
Best 3 Retriever Dog Kennels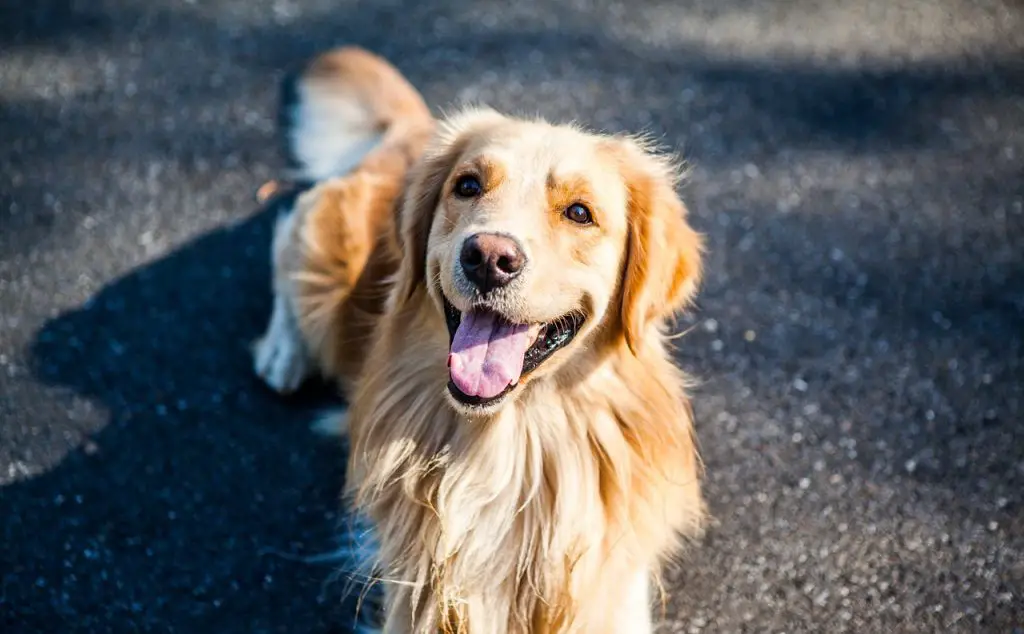 Best Large Outdoor Retriever Dog Kennel
Multifunctional Safe Large Space Ventilation Steel Frame Outdoor Dog Kennel (13'x6′)
✔Multi-functional large space kennel, suitable for all kinds of activities of dog friends
✔Galvanized steel mesh, strong and reliable, to ensure the safety of dogs
✔Ventilation chain network design, reduce odor, give dogs a quiet and comfortable environment
✔There is a small door for the owner to take the dog in and out.
✔Simple design, easy assembly, suitable for yards or outdoor places
PROS:
Large breed friendly
Can be installed anywhere outdoors
Allows to provide your dog personal space without the necessity of supervision
CONS:
A relatively high price
There is no roof to protect your fluffy friend from bad weather conditions, such as rain and snow
First of all, if you are seeking an outdoor option for your golden retriever, it is highly recommended to install a large golden retriever dog kennel providing enough space and freedom.
Moreover, one of the best options would be a Steel Outdoor Dog Kennel – Multifunctional. 
Besides, the kennel usually comes in two different sizes and is made of durable chain-link material.
Best Large Covered Retriever Dog Kennel
Dog Crate Kennel Large Heavy Duty Indoor Outdoor Pet Crate Cage ,4′ x 4′ x 4.3′
✔【A LARGE SECURE AREA】Our dog crate is great and keeps your pets safe from others, plenty of room for your pets and the sides of dog playpen are tall enough for a small child to reach into the enclosure. Have peace of mind to contain your pet within the enclosure. You can connect more dog cage together to cover a larger area. dog crate dog cage pet crate.
✔【EASY TO SETUP】This dog crate is a must have for any dog lovers. Quality of our dog cage constructed with simple assembly instructions will set up in minutes. Our pet crate assembles and comes down quickly which is very important as you don't want to be wasting tons of time while enjoying time off. dog crate dog cage pet crate.
✔【PERFECT TO INDOOR AND OUTDOOR】Our dog crate constructed from sturdy heavy duty rust resistant metal for increased longevity and durability. Durable dog cage great for indoor or outdoor use. Our pet crate is your best choice! dog crate dog cage pet crate.
✔【WATERPROOF COVER INCLUDED】The waterproof cover of heavy duty dog crate and steel roof frame fit the outdoor dog cage perfectly and the enclosed ends provide your pet with full protection from sun, rain, snow and debris. Added UV protection prevents ripping, cracking, fading or peeling giving you years of worry-free use. The roof pitch of pet crate allows for water, debris and light snow to run off instead of accumulating on the roof. dog crate dog cage pet crate.
✔【MADE OF DURABLE MATERIALS】The dog crate made of high tensile-strength wire gauge. The dog cage ideal for training and transporting well-behaved pets. Pet crate epoxy coating finish extends the life of the crate and provides resistance against rust, corrosion, and fading, even in the most extreme climates. dog crate dog cage pet crate.
PROS:
Guaranteed protection from UV rays and bad weather conditions
Two doors: one for your pet and the other is a smaller one for food and water
Stable construction perfect for outdoor usage
CONS:
Not suitable for dogs of large sizes
Cannot be expanded
First, you may also want to go for a covered option to be installed outdoors. Secondly, it is a perfect golden retriever dog house and kennel for puppies of medium size coming in four different configurations.
Meanwhile, the construction is made of a waterproof fabric that provides additional protection against UV light. Similarly, all the modular panels are very easy to set up.
Best 10 x 10 Outdoor Retriever Dog Kennel
Lucky Dog 61528EZ 10′ x 10′ x 6′ Heavy Duty Outdoor Galvanized Steel Chain Link Dog Kennel Enclosure with Latching Door, 1.5″ Raised Legs, and WeatherGuard 10 x 10 Foot Roof Cover
TWO CONFIGURATIONS: This chain link box kennel has a heavy-duty steel frame that can be assembled by one person. Configure the kennel as 5' x 15' x 6' or 10' x 10' x 6
PREMIUM MATERIALS: The Lucy Dog chain link kennel is constructed of galvanized chain link and a durable powder coated steel frame. Frame corners are welded before coating to prevent sharp edges and offers greater rust and corrosion protection
STEEL WIRE TIES INCLUDED: The Lucky Dog Enclosure Pet System includes steel wire ties for securing the chain link to the frame, not soft aluminum like other brands which can easily be removed by your pet
EASY TO CLEAN: 1.5″ raised legs make the enclosure easy to sweep or hose out to prevent the buildup of dirt and bacteria, keeping your pet healthy and happy
ROOF COVER: Add an extra layer of protection for your furry family members and keep them dry in the winter and cool in the summer by adding the WeatherGuard 10 x 10 Foot Dog Run Kennel Roof Cover to your kennel enclosure.
PROS:
It has one door and a reliable lock if you want to secure your dog for the night
Corrosion-resistant materials used for manufacturing this golden retriever dog kennel
Suitable for rainy and snowy weather
CONS:
You may require professional help to set it up
Not recommended to be used in rough weather
Firstly, this is a perfect golden retriever dog crate for small puppies growing up and enjoying spending most of their time outdoors. Moreover, the construction is currently available in different configurations.
In addition, all are made of durable steel. According to dog kennels review, this kennel can be freely used for any weather due to its high-quality waterproof roof cover.
Best 3 Retriever Dog Crates
Best Retriever Dog Crate
Sale
MidWest Ultima Pro Series 42″ Dog Crate | Extra-Strong Double Door Folding Metal Dog Crate w/Divider Panel, Floor Protecting "Roller Feet" & Leak-Proof Plastic Pan
Double door heavy-duty folding metal dog crate | Includes free divider panel, leak-proof plastic pan, a strong carrying handle, rubber feet to protect floors & a 1 year Manufacturer's Warranty
Product dimensions – 43" L x 28.5" W x 31.5" H | Weight – 59 lbs. | For dogs with a weight between – 71 to 90 lbs. | Mesh – 1.5" x 4" | Wire gauge – 3, 7, 9, 11
Convenient double door (front & right side) dog crate configuration with two slide-bolt latches per door securely locking doors in place
Dog crate folds flat for convenient storage, travel & portability | Ultra strong crate design creates a safe place for your pet while you're away
Ultima Pro is the strongest, thickest wire gauge & most durable metal dog crate MidWest Homes for Pets manufactures | This dog crate is great for strong dogs, show dogs & pet parents who travel a lot with their dog and use their dog crate often
PROS:
Made of durable gauge steel
Features a divider
The cage can be easily folded if necessary
Handles make the crate portable
CONS:
The dividing panel does not work if you go for double-door construction
Hinges may not be reliable
First of all, an excellent golden retriever dog crate creates convenient and comfortable conditions for your beloved dog.
Indeed, MidWest dog crate is a leading option for dog owners providing a wide range of different sizes suitable for golden retrievers.
Moreover, the construction shares a double door that can be removed at any time. Also, the Features of roller feet provide easy and safe transportation of the crate and do not damage the floor.
Best Large Golden Retriever Dog Crate
PROS:
Enough space provided even for large dog breeds
The pan inside the crate is made of metal
Reliable construction
CONS:
High price
The wheels can be easily damaged
First, according to the best dog crates review, this golden retriever dog crate is suitable for large dogs that may feel a little bit claustrophobic in common crates or kennels.
Moreover, this one is manufactured using a heavy steel frame. Similarly, it is considered very hard to break or even deform.
In addition, to be able to set the product properly somewhere indoors, you may use four casters, two of which are with locks. Also, this dog crate features a metal pan inside that is very easy to remove and clean when necessary.
Best Extra Large Golden Retriever Metal Dog Crate
Midwest SL54DD Ginormus Double Door Dog Crate for XXL for the Largest Dogs Breeds, Great Dane, Mastiff, St. Bernard, Black
Giant double door metal dog crate measures 54L x 37W x 45H Inches and weighs 80.2 pounds. Ideal for extra-large dog breeds weighing over 90 pounds (Great Dane)
Dog Crate is double door configuration w/ sturdy drop-pin assembly. Includes easy to clean / removable tray and patent pending "L-Bar" safety feature
Durable metal dog crate design w/ 3 heavy duty secure slide-bolt latches per door. Please note this is an XXL dog crate and requires 2 people for assembly
Drop-pin construction ensures strong and secure dog crate assembly and patented "L" bar on top panel reinforces the dog crate side panels to prevent them bowing inward after assembly. Pan Stop Allows Pan To Be Removed With Doors Closed
Protective E-coProtective E-coat finish prevents rust for long lasting use and dog crate includes MidWest Guarentee 1-Year Manufacturer's Warranty at finish prevents rust for long lasting use and wire dog crate includes 1 Year Manufacturer's Warranty
PROS:
The crate shares a plastic pan being easy to remove and clean
It can be quickly folded for safe storage
The metal mesh has an additional protective coating
The mesh does not let the dog put its paws out
CONS:
The construction is hard to assemble without additional assistance
The structure does not feature wheels, therefore, may be difficult for transportation
A metal golden retriever dog crate is a safe and convenient solution for large dogs requiring much space.
However, such a crate does not restrict the movements of your dog due to being 54-inch long.
Besides, the construction features a drop-pin assembly installed on a double door.
Best 3 Golden Retriever Dog Houses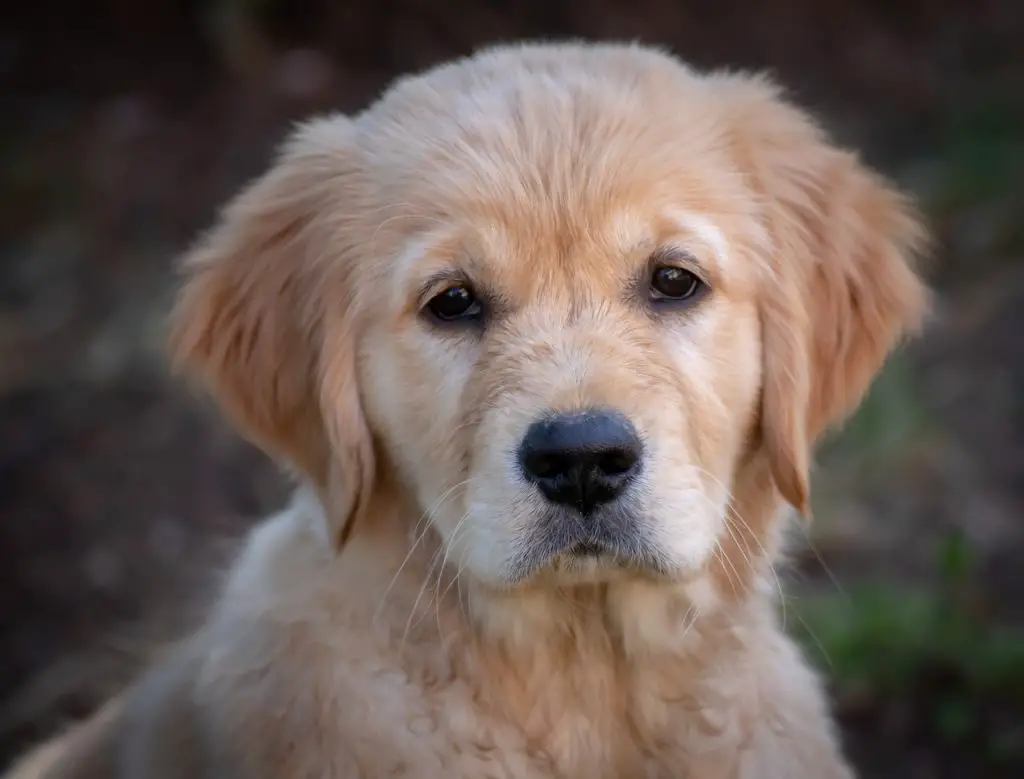 Best Budget Golden Retriever Dog House
PROS:
Easy to assemble within a short period of time
The construction is sealed with non-toxic materials providing reliable protection indoors and outdoors
The roof can be lifted so that the owner can easily clean the golden retriever dog house
CONS:
Lasts longer in a dry indoor environment
First of all, such a golden retriever dog house is suitable for puppies of medium size, providing them enough space to sleep and play without restricting their movements indoors.
Moreover, the house is made of a solid fit wood, therefore, the construction can be installed both outdoors and indoors.
Besides, the asphalt roof does not allow the water to soak inside the dog house.
Best Golden Retriever Igloo Dog House
Petmate Indigo Dog House (Igloo Dog House, Made in USA with 90% Recycled Materials, All-Weather Protection Pet Shelter) for XL Dogs -90 to 125 pounds
ALL SEASON PROTECTION INSULATED IGLOO DOG HOUSE: Patented dome design provides protection from rain, wind, sleet and snow. The offset. low and narrow entryway reduces direct wind flow and heat loss. Optimal for both warm and cold climates. The roof air vent allows fresh air to properly circulate.
ENGINEERED STRONGER: Constructed from heavy-duty structural foam and dome shape, keep our dog houses stable in high winds, help shed snow and prevent debris accumulation on top. Third-party tested to over 1500 lbs of load strength.
CHANNEL DENNING INSTINCTS: Dog crate or outdoor dog house training is vital for dogs safety and comfort. Give your dog a space they need to feel secure. Spacious, raised floor can accommodate a dog bed or dog pad for added cushion. The drainage holes keep the floor dry in the most extreme conditions.
MADE WITH RECYCLED MATERIALS: Petmate is not just a friend of furry family members, but the environment too. We produce eco-friendly, sustainable, recyclable products from the dog kennel to litter boxes and many in between. Check out our all our brands: Aspen Pet, Arm & Hammer, Booda, Chuckit, and more.
NOT JUST FOR DOGS: This can also work well for an outdoor cat house, goat house or even duck house. For added comfort, customize the Indigo Dog House with accessories like the Petmate Indigo Door and Petmate Indigo Pad, available for purchase separately.
PROS:
Additional interior protection from strong wind and rain
Bacteria limitation due to long-lasting, high-quality materials
The airflow comes from the roof for a vent
CONS:
Can be hard to move it around
Following the dog house review, this Golden retriever igloo dog house may look very unusual in comparison to other models of houses for a golden retriever, but it shares many features.
Meanwhile, this model is perfect for dogs weighing up to 60 kg (125 pounds) and is currently available in three sizes.
Besides, the material is made of is known to suppress any spots and prevent any smells from spreading.
Further, it is big enough to circulate the air inside and keep your dog in warmth. Also, it can be installed both indoors and outdoors.
Best Golden Retriever Wooden Dog House
PROS:
Comes in different sizes
Assembly does not require too much of your personal time
The roof shares special additional internal protection
Made of durable and reliable materials
CONS:
Does not have a door
The construction may have odor paint
First, this golden retriever dog house is a classic option for outdoor usage. Secondly, it is made of long-lasting materials that provide high resistance to any climate and weather conditions.
Meanwhile, the frames are made of white cedar, giving safety to your pet under harsh weather conditions. In addition, the structure is very easy to uninstall, transport, or store when necessary.
Besides, it doesn't matter what choice you will make – each product is a perfect fit for any Golden Retriever no matter if it lives in the house or outside.